---
North Coast Naturals Ultimate Daily Greens Product Info
- A mix of 48 Super Fruits, Vegetables and Sea Greens
- Suitable for Adults and Children
- Tastes Great
- Complete Antioxidant
- Alkalizing Benefits
Why should I take Ultimate Daily Greens?
With a supreme blend of 48 green super foods, this product is designed to be used by people of all ages. It will supplement your diet with Super Fruits, Vegetables & Sea
Greens
with the nutrients you need to maintain your health. Our biggest problem under our current diets is eating enough of these foods naturally, and when we do eat them they are usually cooked and most of the nutrients are destroyed.
Honestly ask yourself: Am I eating 48 servings of these foods a day?
Chances are the answer is no, but with taking this product you will have the opportunity to do so without all of the hassle.
How do I take Ultimate Daily Greens?
This product is simple to use. Just mix 1 scoop of powder into 8 ounces of water or juice. You can also add it to your favourite protein shake or smoothie.
What you get in a serving of Ultimate Daily Greens
- 7 servings of fruits and vegetables designed to act as a complete Antioxidant
- 10 servings of vegetables full of
electrolytes
and minerals
- 25 servings of rich green vegetables
- 1 serving of live probiotics
Ultimate Daily Greens Product Panel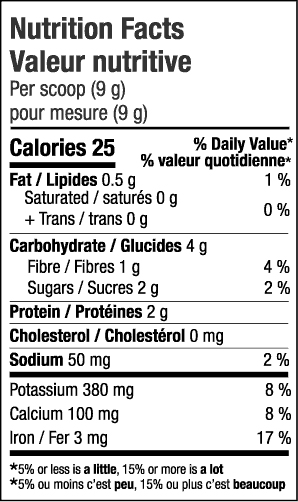 ---
Share this Product
---
More from this collection